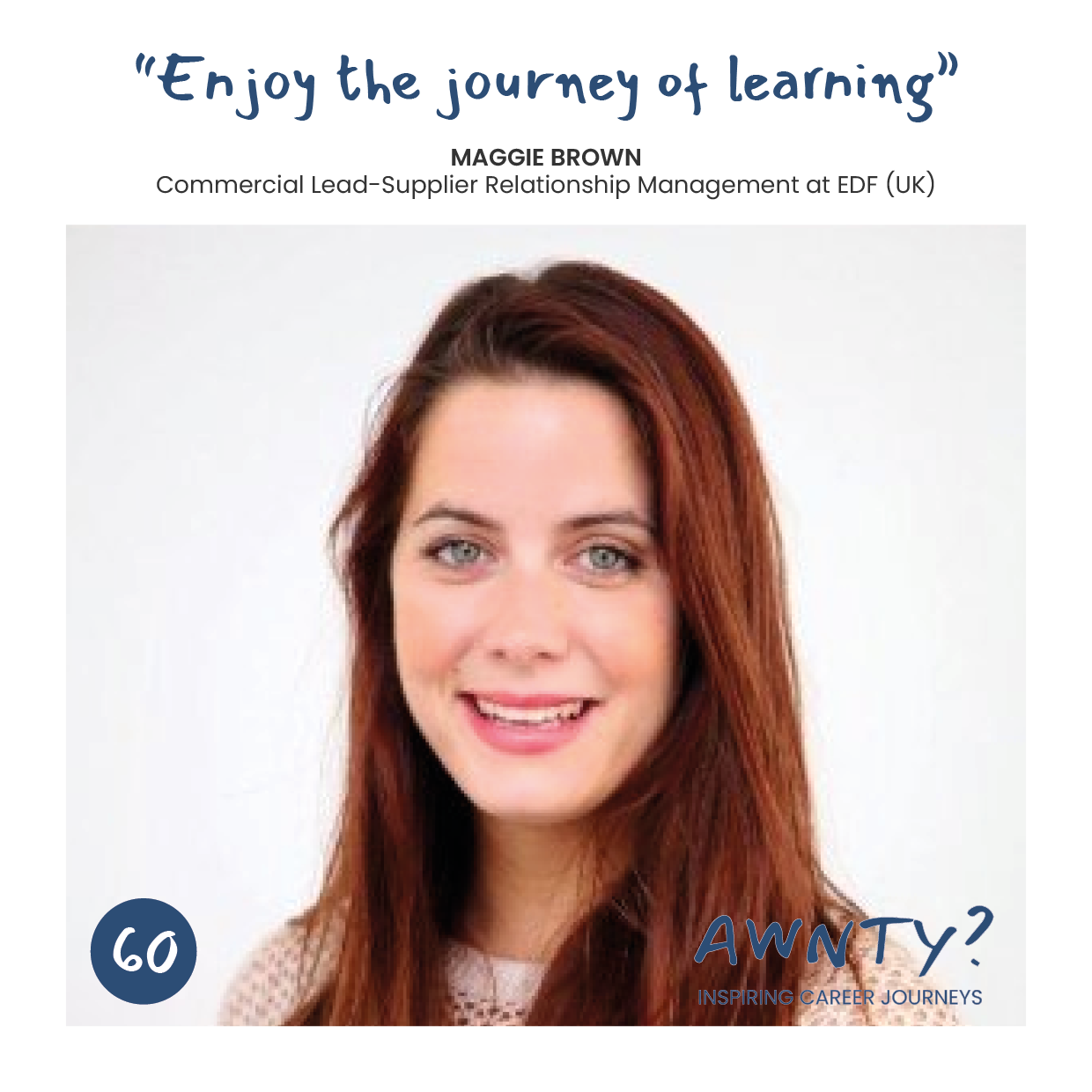 Maggie Brown works with EDF UK at their Hinkley Point C site. She leads on Supplier Relationship Management and previously led their innovation programme.
Maggie grew up in Ottawa Canada and now lives in Bristol with husband Sam and two-year old Mya.
In 2003, Maggie studied for a BA in Political Science at Concordia University in Montreal. Following this period of study, she travelled across Australia, Asia, Mexico and Central America.
Maggie then took the bold decision and moved to London to do her MSc in Political Sociology.  
After her MSc, and a short-term position with Ringway Jacobs in London, she began a job with Amida Recruitment in 2012, with a focus on sustainability. Impressed by her work ethic, Maggie won the Rising Star Award in 2012.
In 2013, Maggie decided to become an Independent Consultant and worked with clients like Mott MacDonald.
In 2016, she started as an Innovation Coordinator at Crossrail and was promoted to Innovation Programme Migration Manager before making a move to EDF as an Innovation Manager where Maggie got involved with their new build project at Hinkley Point C project. Maggie is currently Commercial Lead-Supplier Relationship Management.
When Maggie's not too busy pushing the next generation of nuclear power stations into existence, in her spare time she likes to sail and also enjoys travelling, cooking and dancing.
For more information visit: https://uk.linkedin.com/in/maggie-brown-61870a42